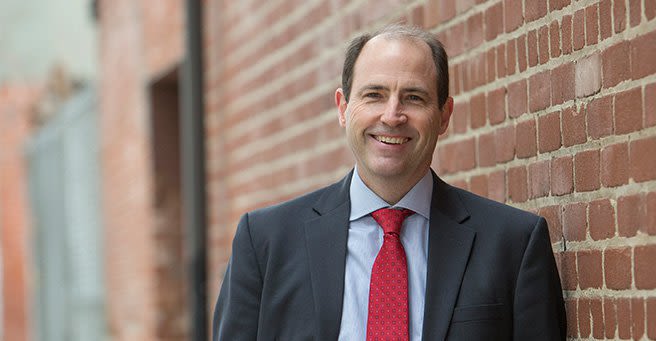 MY OWN PERSONAL INJURY STORY
I played and refereed soccer games as a youth and young man. I even did a couple of triathlons. I prided myself on my abilities and activity level. At 19 years old, while doing a timed, taped exercise program I pulled and tore some muscles in my lower back and groin. Within two days, I couldn't walk and when I tried to get out of bed the next morning I passed out from the pain. I passed out three more times before I could get the drugs I needed.
NO ONE COULD SEE MY INJURY
I spent six months rehabilitating. In classes, I mostly stood in back or behind my desk. It wouldn't have shown up on an x-ray. But I know it was real. I experienced it and it put me out of commission from the activities I was used to doing for a long time.
UNDERSTANDING YOUR CHALLENGE
I believe it's important to share this story because I want you to know before we talk, if you choose to call, that I really do have a good idea what you are going through. What the insurance industry likes to call a "soft tissue injury," though unseen, can be extremely painful and debilitating.
You can be assured that when I fight for you, I won't be swayed by their arguments that the treatments you received should have been more than enough for your recovery. Just because they can't see your pain doesn't mean it's not real. I know better. And we in our office know what the law allows and what we can fight for. Because I have experienced some of the pain you are feeling and, like you, have suffered through long days of pain, I will fight to get you the treatment you need, and just compensation for your injuries, pain, and suffering.
Every once in a while, life throws you a curveball. I try to be the resource my clients need whenever that happens.
MY TAKE ON BANKRUPTCY LAW
In addition to offering personal injury services, I'm also happy to help those overwhelmed with debt. I strive to do so by providing my clients with the legal insight they need and allowing them to tell their story in a relaxed, judgment-free environment. There's no shame in asking for help with your debt. That's exactly what I'm here for.
With a background as a business analyst and consultant, I have extensive experience helping people solve their money problems. As your lawyer, I can help you understand the options for achieving debt relief, including your option to file bankruptcy. By providing honest answers up front, my goal is to help you take back control of your financial situation and continue living debt free.
PRACTICE AREAS
Personal Injury

Bankruptcy
EDUCATION
Graduated in 2008 from San Joaquin College of Law

Moot court semi-finalist
PROFESSIONAL ASSOCIATIONS & MEMBERSHIPS
Central California Bankruptcy Association - Member

National Association of Consumer Bankruptcy Attorneys (NACBA) - Member