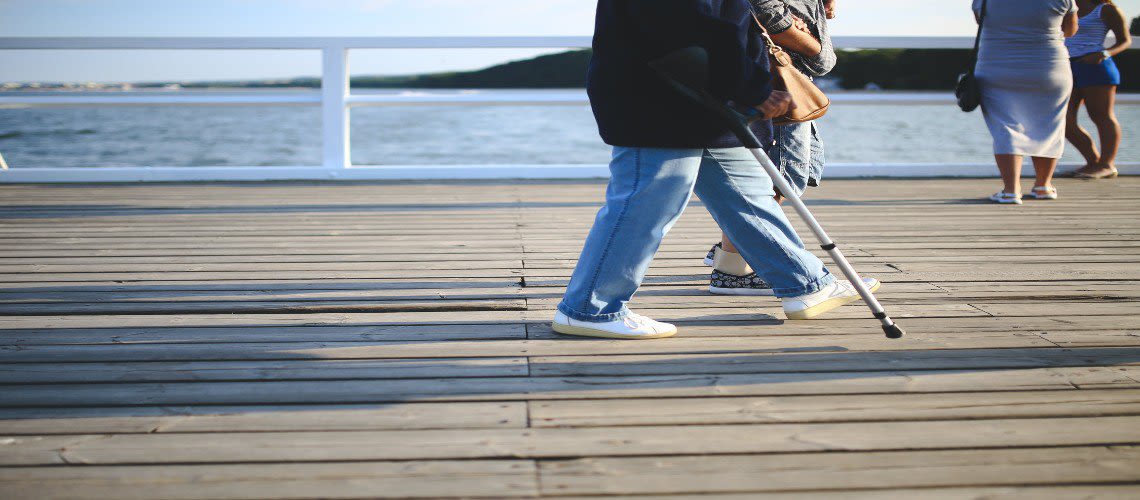 HOW TO FILE AN
INJURY CLAIM IN CALIFORNIA
---
According to the Statewide Integrated Traffic Records System (SWITRS) annual report, in 2017, there were 277,160 traffic crash injuries and 3,904 fatalities in California. Being involved in an accident can be an overwhelming experience. Fortunately, personal injury laws exist to compensate victims of accidents caused by the negligent actions of someone else.
If you are hurt in an accident and are trying to understand how personal injury claims work, or what to expect when you file, it's important to consult with a knowledgeable California personal injury attorney. The Winter Law Group can provide experienced legal guidance and explain your options for filing an injury claim. We can evaluate your unique situation and determine a strategy for pursuing fair compensation for your injuries.
The Winter Law Group proudly serves clients in Fresno, California, and the surrounding communities of Madera, Clovis, Visalia, Merced, Madera County, and Merced County.
Process of Filing a Claim in California
In California, accident victims have three options when filing injury claims. They can file with:
Small claims court for injury claims less than $10,000

California civil court for injury claims more $10,000

Division of Workers' Compensation for work-related injuries and on-the-job accidents
The process of filing a claim in California is as follows:
Hire a Lawyer: After seeking medical attention, retain an experienced personal injury attorney who can help you file an insurance claim or negotiate a fair financial settlement.

Notification Letter: Your attorney will send an official notification letter to the insurance company. stating your intention to file an injury claim.

Investigation and Documentation: Your attorney will carry out a comprehensive investigation and gather necessary information such as police reports, accident scene photos, and witness statements. Documents containing medical costs, medical treatments, and doctor's appointments should also be made available.

Establishing Fault: Establishing fault after an accident in California is important to recovering damages. Your attorney will help establish fault and liability by showing that the defendant owed a duty of care, that the duty was breached through negligence, and that negligence caused the injury.

Negotiation: Oftentimes, the insurance company will deny your claims or offer a low settlement. Your attorney will handle all negotiations on your behalf. Insurance companies will generally respond more favorably to an attorney than they will to an injury victim.

Settlement: Your attorney will discuss the outcome of the negotiations with you before accepting a settlement on your behalf. It's prudent to wait until you reach your maximum medical improvement (MMI) level before accepting a settlement otherwise unforeseen medical expenses may not be accounted for.

File a Lawsuit if Needed: If you are unable to negotiate a fair settlement, it may be necessary to file a personal injury lawsuit.
Statute of Limitations
The statute of limitations is a state law that sets a time limit on the right of an accident victim to file a lawsuit. According to California law, an injury claim arising from any type of auto accident must be filed within two years from the date of the injury.
California's Pure Comparative Negligence Law
California is a "pure comparative negligence" state meaning that the courts allow injured persons to recover damages for their injuries, even if they are 99% at fault for the accident. However, the compensation awarded to the plaintiff will be reduced by his or her percentage of fault. For instance, if a verdict of $50,000 was awarded, and the court found that you were 30% responsible, you would receive $35,000 ($50,000 – [$50,000 x 0.30]).
How Legal Counsel Can Help
Filing an injury claim involves a lot of complicated processes. The insurance company may deny your claims or make you a low settlement offer. Hiring a knowledgeable personal injury attorney is crucial to protecting your rights and pursuing fair compensation for your injuries.
At the Winter Law Group, we are dedicated to providing outstanding legal services and strong representation in matters of personal injury and auto accidents. We will review your case, carry out a comprehensive investigation, prove fault, and determine case-value. We will fight passionately to protect your rights and attempt to help you pursue fair financial compensation for your injuries and damages.
If you were injured in an accident and need guidance in filing a claim, call the Winter Law Group today for a free one-on-one consultation. We represent personal injury victims in Fresno, California, and the surrounding area.